Finding My Truths
When I was ten, my family read a book called, "Cry of the Kalahari," by Mark and Delia Owens, their story of studying wildlife in the Kalahari desert in Botswana, Africa (why we read this book is an entirely different story for another post).
That's what I wanted to do and be, a biologist living in the wilds of Africa, studying wildlife and living among them.
Here I am, 43, on the precipice. Education is the foundation I stand on, writing is the sprawling wide open space below. And as I look around, it is not the valley below which interests me, my heart soars with the view. I am not headed down, I am headed out there, beyond, to where the whispers of my heart can be heard.
The pastor at church two weeks ago, preached one of my favorite passages, Ecclesiastes 3:1-8,
"For everything there is a season, and a time for every matter under heaven:
a time to be born, and a time to die;
a time to plant, and a time to pluck up
what is planted;
a time to kill, and a time to heal;
a time to break down, and a time to
build up;
a time to weep, and a time to laugh;
a time to mourn, and a time to dance;
a time to throw away stones, and a
time to gather stones together;
a time to embrace, and a time to
refrain from embracing;
a time to seek, and a time to lose;
a time to keep, and a time to
throw away;
a time to tear, and a time to sew;
a time to keep silence, and a time to
speak;
a time to love, and a time to hate;
a time for war, and a time for peace."
Lately, I seem to be in a season of reflection. Of where I wanted to be as a child (studying wildlife in Africa), to where I have been (educating the youth of America), to where I want to go. My mom used to always say to me, "I don't know what I want to be when I grow up." Neither do I mom, neither do I.
I remember once, kissing my then boyfriend, and as I did, a voice in my head whispered, "This is the last time you will kiss him." I knew this relationship was not heading anywhere serious, but I was surprised by the voice. It was right, of course. He ended things the next week by simply removing himself from my life. I've learned to trust my gut, the voice I hear from time to time, because it has always been right.
But what do we do when our gut doesn't whisper our truths?
It is a season of change around here, both outside the window of my office and internally. Some leaves are changing color, becoming a brilliant pink apple red, and some are simply turning brown and letting go.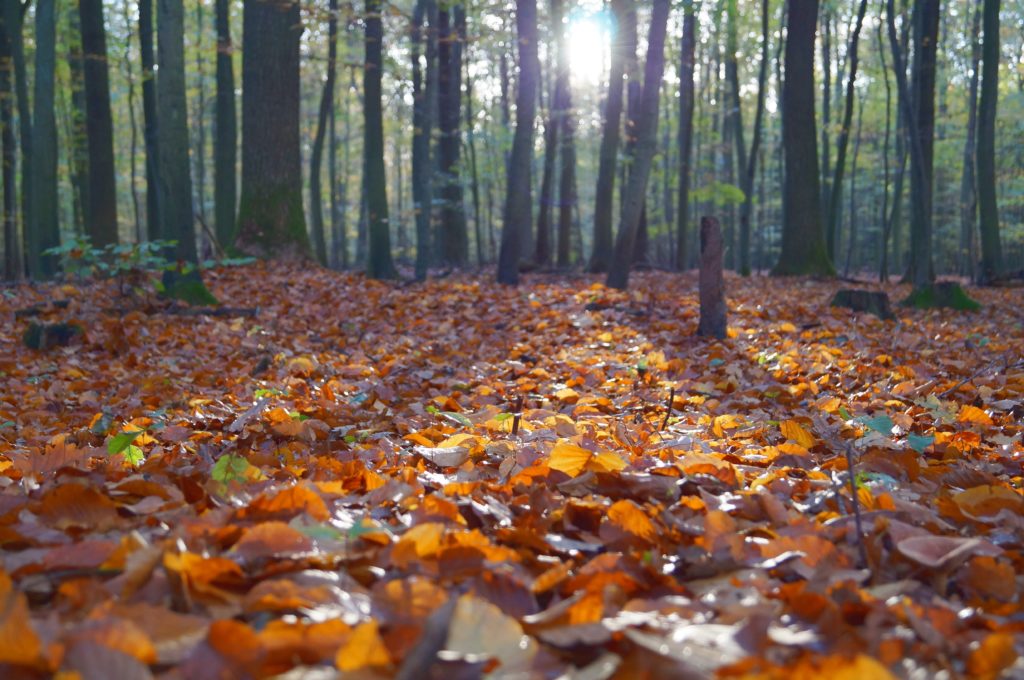 I want to be the leaf that turns the brilliant pink apple red. I want to know where I'm headed and to do so with bold, bright confidence. Some people believe humans are not meant to be monogamous. I would argue that humans aren't meant to be monogamous in their jobs, that sometimes the work we are meant for gets done and we move on. That's where I am in the moment, ready and trying to move on but the path ahead of me seems so unclear.
There is rumbling, a quiet restlessness which feels like a buzz in my interior. I feel it throughout the day. I don't know if its timing is significant but I am paying attention. I just finished Cathedral of the Wild by Boyd Varty and in it, he writes:
"I've learned that nothing is worth doing if it cannot be done from a place of deep peace…Know your truth, stick to the process, and be free of the outcome…"
I am not a wildlife biologist. My mind tells me I am done with educating children in the public sector. My heart is leading me towards writing, but my gut is quiet.
On the quest for my new truth, I will be quiet. And listen. And find my new path…