I love Spring…and Winter…and Fall…and Summer
I love fall, the leaves turning colors and the smell of 'em burning. Hot chocolate and hot apple cider, pumpkins and crisp air.
And winter, gosh, it's so beautiful too. A cleansed palette of white, making everything so soft.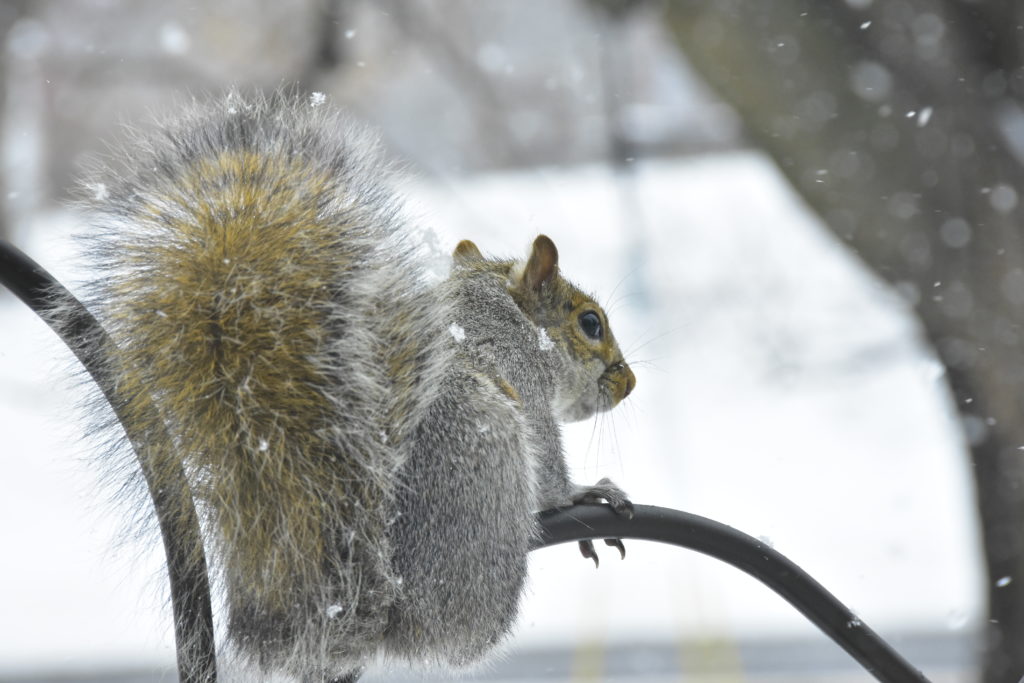 And summer, with her hot days and swimming pools and sunflowers and sprinklers and beautiful sunsets.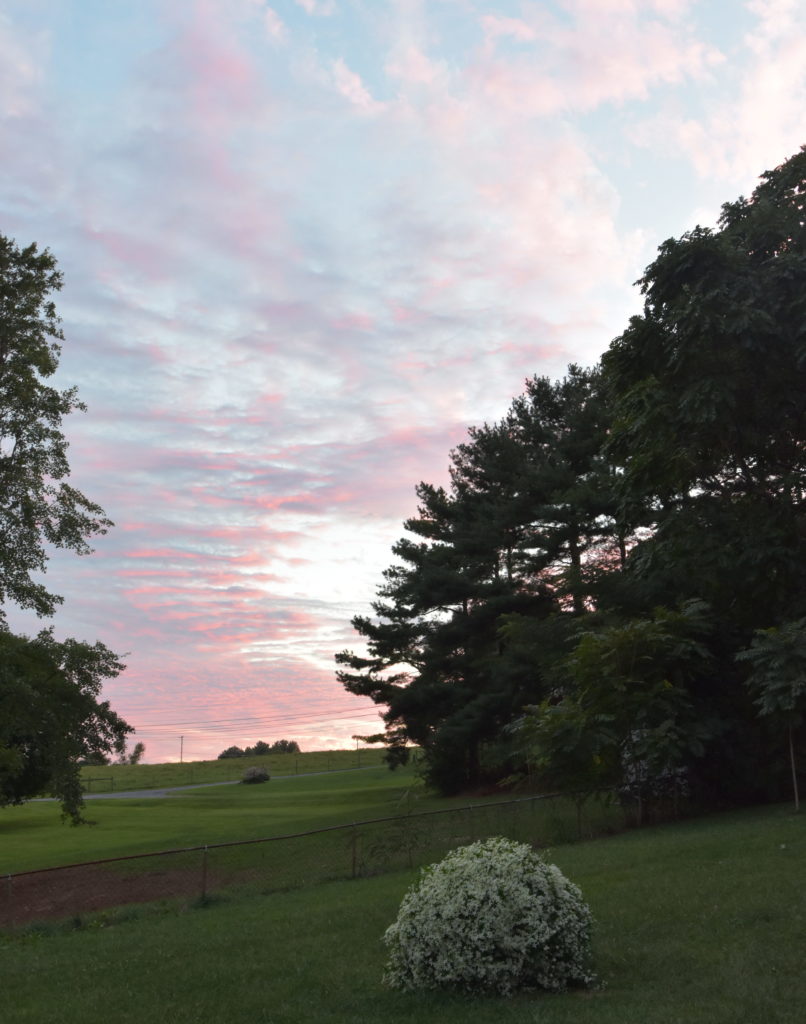 But then I adore spring with its bright colors and new life and green, everything so green.
Just when I think I have a favorite season, they change and I fall in love all over again.
In Spring, I love the flowers which grow between blades of grass, hiding low to the ground, these little bursts of vibrant colors which speak to me as I walk through the yard.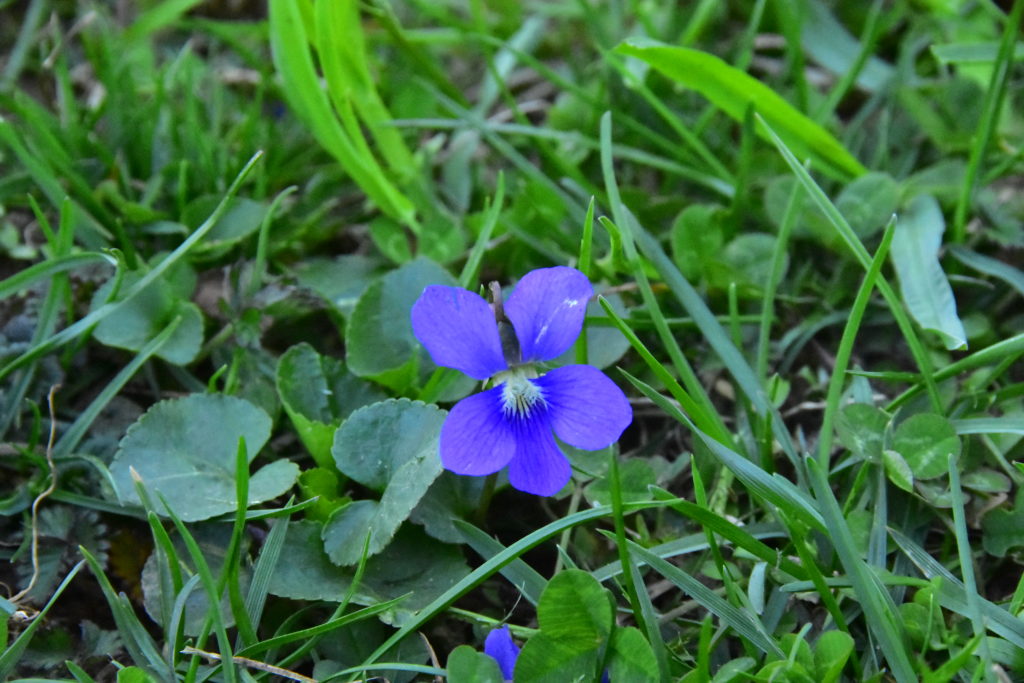 Hello there, little purple one. Nice to see you today.
We walk up the hill, to say hello to the cows. They love to romp and run alongside the fence as my kids race on ahead. If there were no fence between us and them, they'd jump right over to my kids and say, "Tag, you're it!" and then scamper away. They are kids themselves.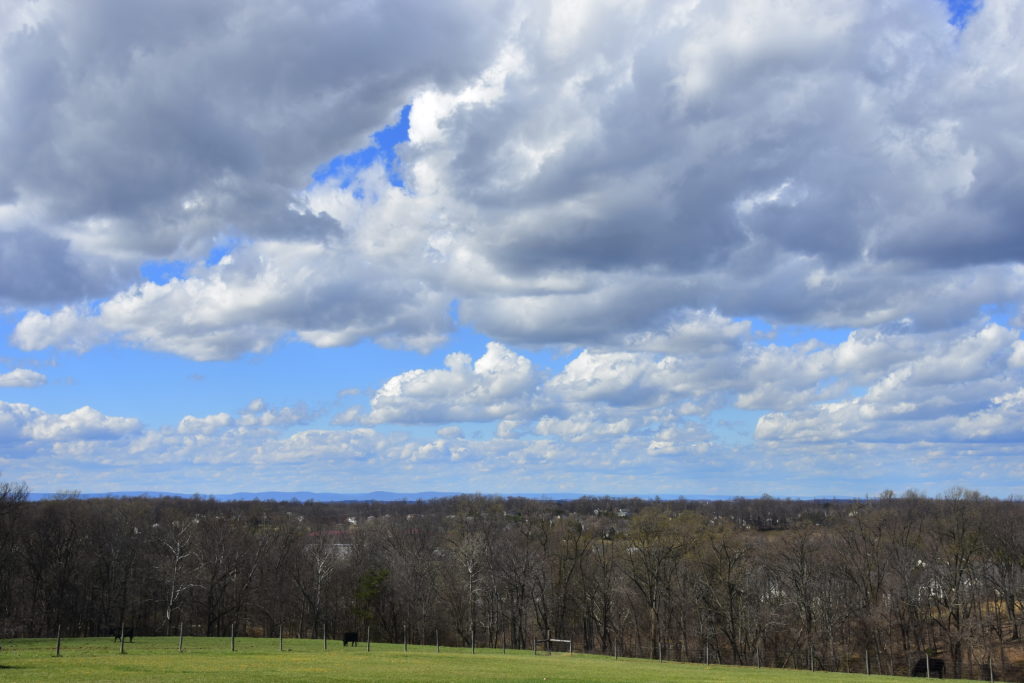 Far off in the distance, those mountains, that's Pennsylvania. Or so I've been told. I love that we can see mountains in the distance, no matter where they are located. Something about their presence grounds me.
The birds, the birds, the birds. Their chirping wakes me in the morning and they sing to me throughout the day. My feeder is full of goldfinches, house finches, and cardinals while the mourning doves and robins eat the seeds on the ground.
And my neighbor's tree…I could eat it, it's so beautiful. The branches drape down, creating a little hideaway. Little man ducked between the branches, stood in his teepee made of flowers and smiled, looking out through a sea of pink, bees buzzing around his head.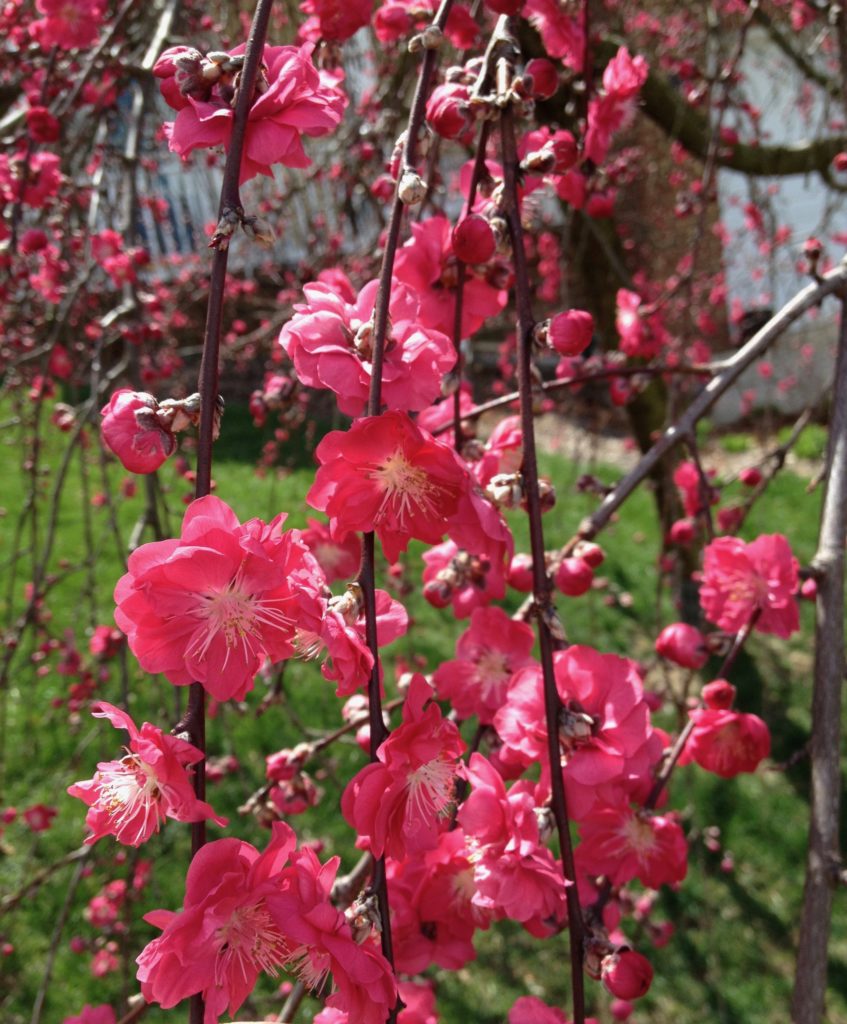 And late yesterday afternoon, as I pushed my kids on the tire swing, I noticed a hand, crawling out of the ground. Do you see it?
Must be 150 years old. I showed this decrepit limb to my kids and they promised me it was the hand of a zombie. And in case I wasn't sure what zombies were…
Gosh I love Spring, don't you?