Eliza Scidmore, 1856 – 1928
I know it is officially Spring when the cherry blossoms of DC are in full bloom, which they are this week. Just as in winter, when my world is covered in powdery, white, fresh snow, there is a softening of my view when among the cherry blossoms.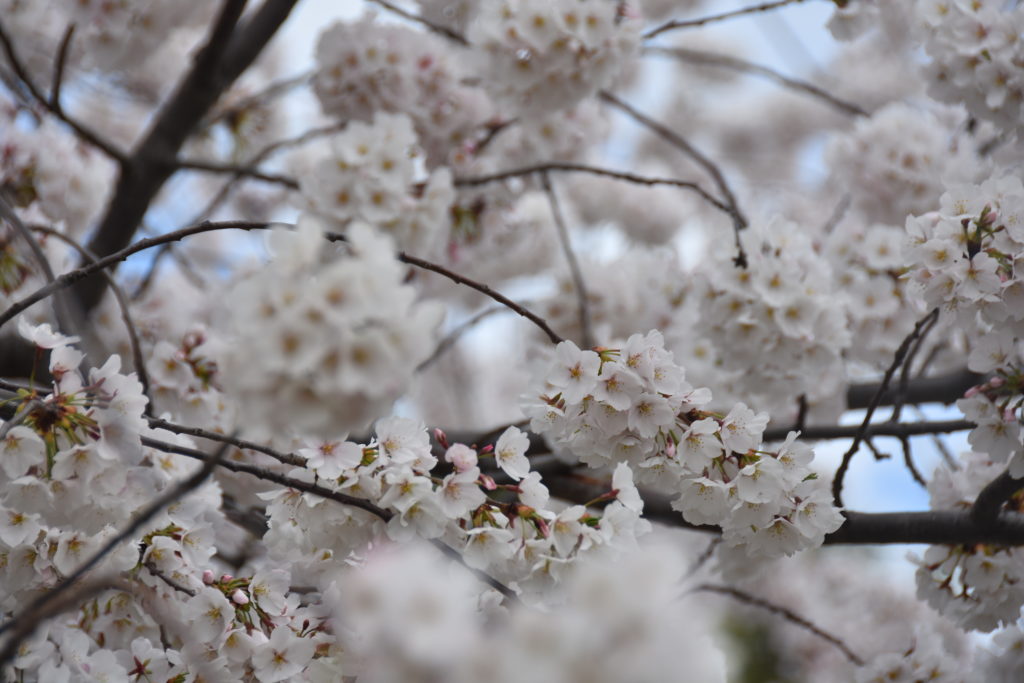 Until this morning, all I knew is that they are from Japan. I did a little research and discovered it was an American woman, Eliza Scidmore, who brought us the beautiful cherry blossoms.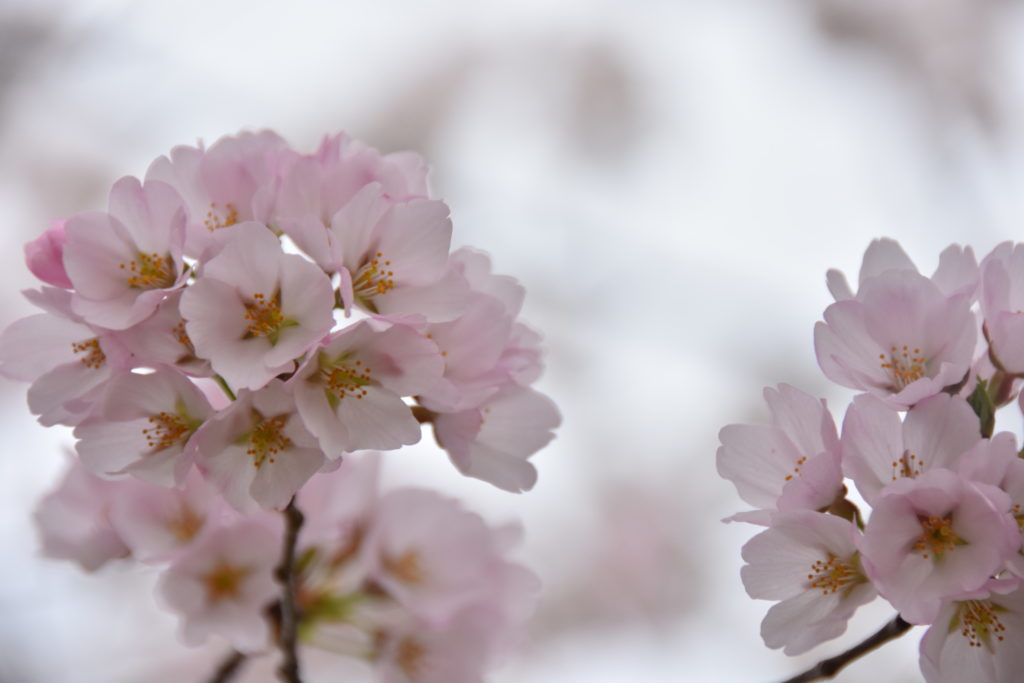 Tired of society life in DC, at the age of 27 in 1883, she headed on a mail steamer to visit Alaska, long before most anyone had. She did so, because she was inspired by John Muir's writings.
In every walk with nature, one receives far more than he seeks. – John Muir
I am inspired too, Eliza. I am too.
Throughout her life, she wrote and photographed for National Geographic magazine in its infancy, one of the first women to do so, traveling to Japan, India, and Nepal, and contributed the first colored photographs to the magazine.
After her first trip to Japan, in 1885, she had a vision, to bring Japan's cherry blossom trees to DC. Her desire to beautify the city took over 30 years. No administration would help her until First Lady Helen Taft heard her plea and agreed that bringing the cherry blossoms to DC would forever change the landscape. The first of over 3,000 trees were planted in 1912.
And here we are, over 100 years later, enjoying the beautiful legacy she left behind.
Over 1.5 million people visit them annually, myself and family included. As we walk the tidal basin, as the petals float through the air like snow, I watch the people's faces around me. Everyone is smiling.
We touch the branches, and smell the flowers hoping their scent is as captivating as their presence. We take photos and pose among the trees, holding the flowers close, knowing their time is short.
We grin with the stranger standing next to us, a silent acknowledgement.
Without words, we say… Aren't they beautiful?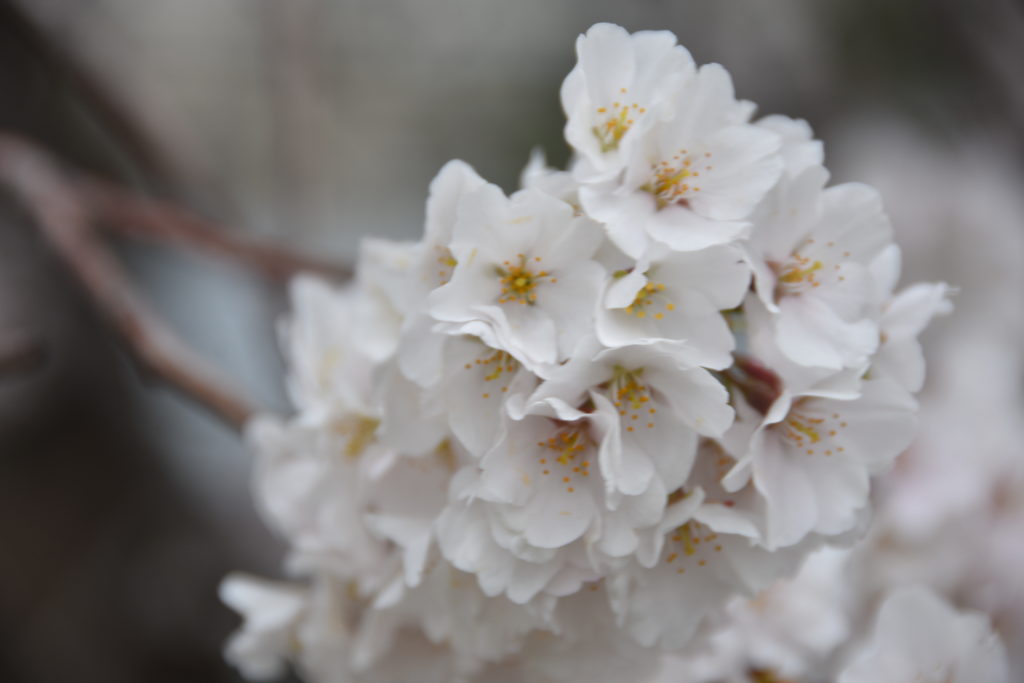 And…I am so grateful to be here.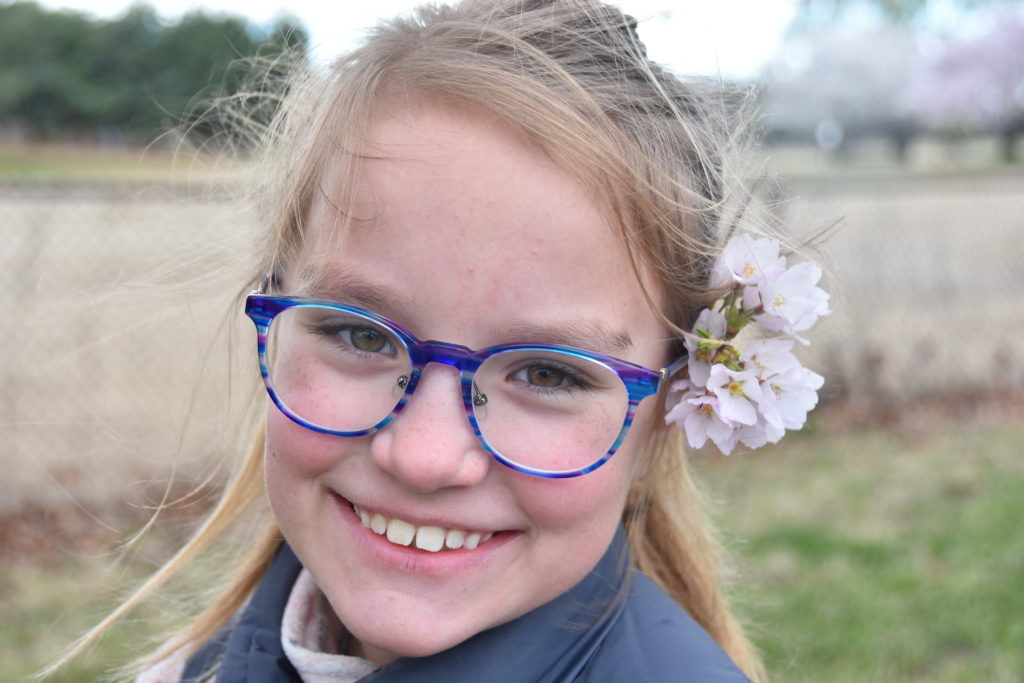 Thank you, Eliza Scidmore, for believing in something so fiercely, for so long, and for never giving up. Your vision became a magnificent, natural, temporary piece of art, which explodes in pinks and whites every Spring for a few days, and then fades into green.
You made the world a more beautiful place.