Winter to spring to tornadoes
A few weeks ago, snowflakes fell in the night, making the morning seem like an Earthly blush. At sunrise, the palest of pinks and peaches filled the sky, warming the world slowly.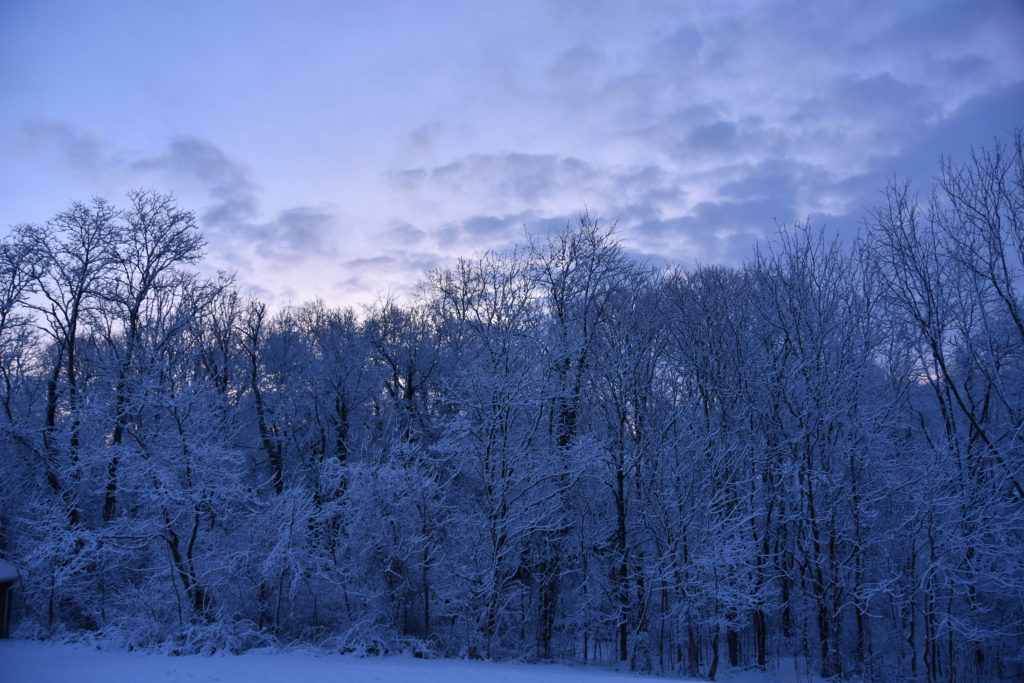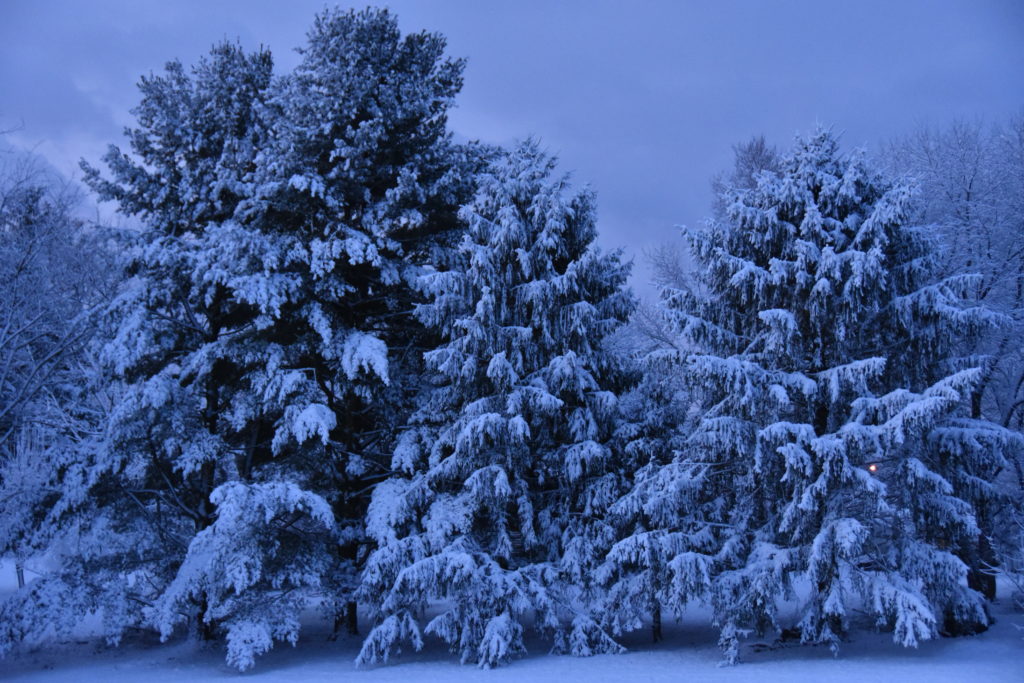 With only one snowfall, sledding hasn't been happening as in previous years. This makes for some very sad kids. We are waiting, as is everyone it seems, for that one good snowfall that arrives quickly, drops six inches or more, and Earth lets it be for a few days. Enough time for a late start or a snow day, some afternoons filled with sledding, cocoa and marshmallows for warming, and maybe even a fire or two to break the cold.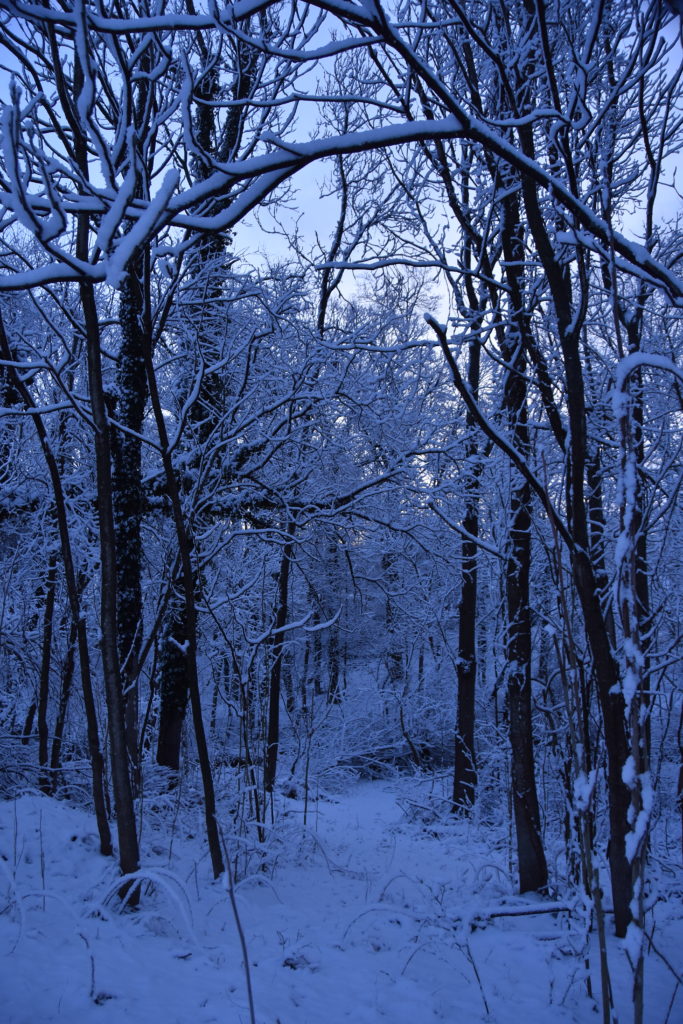 This snow lasted for about 24 hours and was gone.
For the past two years our worst storms have come in February and March, roaring in like monsters and leaving heavy snow and ice.
There is still time.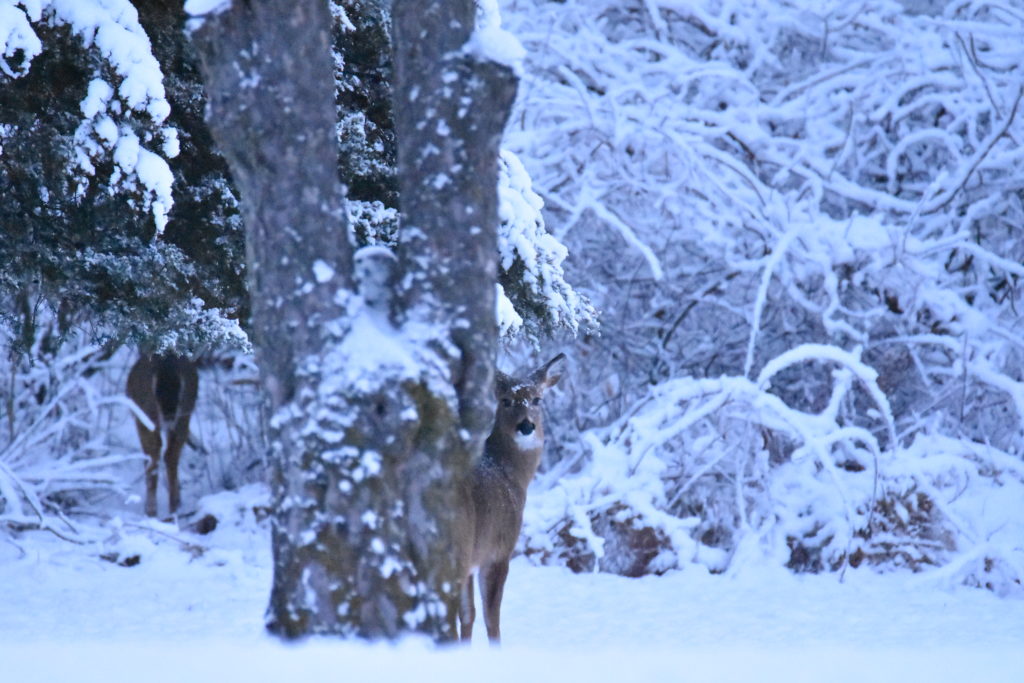 No matter the day or weather, the deer are here. And no matter how many times I photograph them, there's always just one more photo to take.
Once the snow melted, and it do so quickly, the weather turned Spring-like. The past few weeks have included warmer temps, rain, and a day of sun here and there. So much so that this morning, I noticed two inches of daffodils peeking above the soil. Living in a new house, I never know what will be growing outside. I love little surprises like this.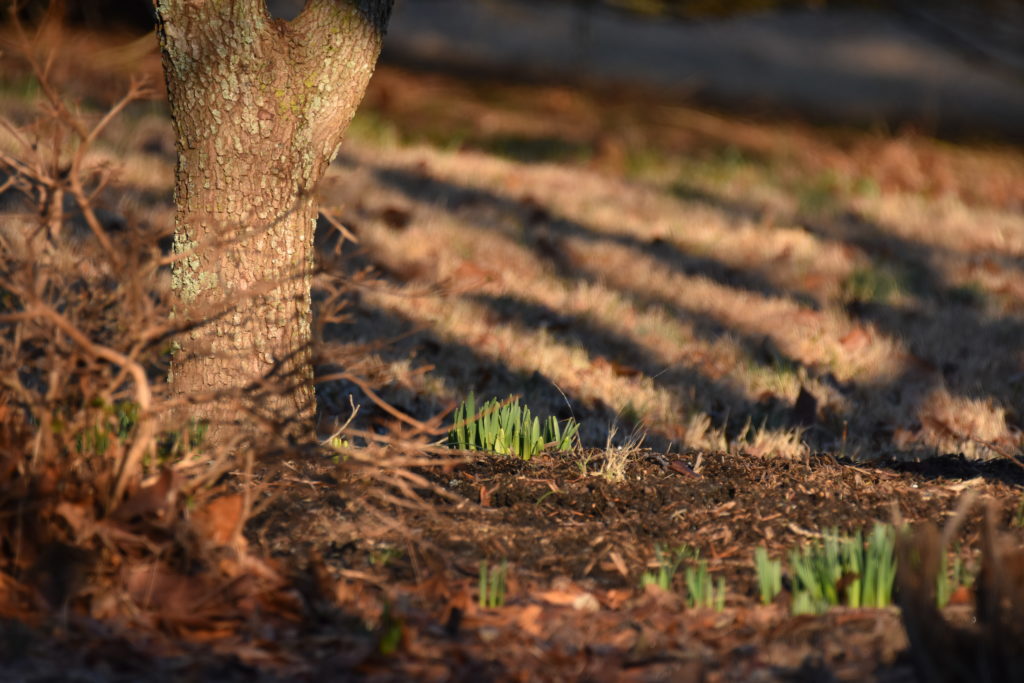 The full moon overnight was beautiful.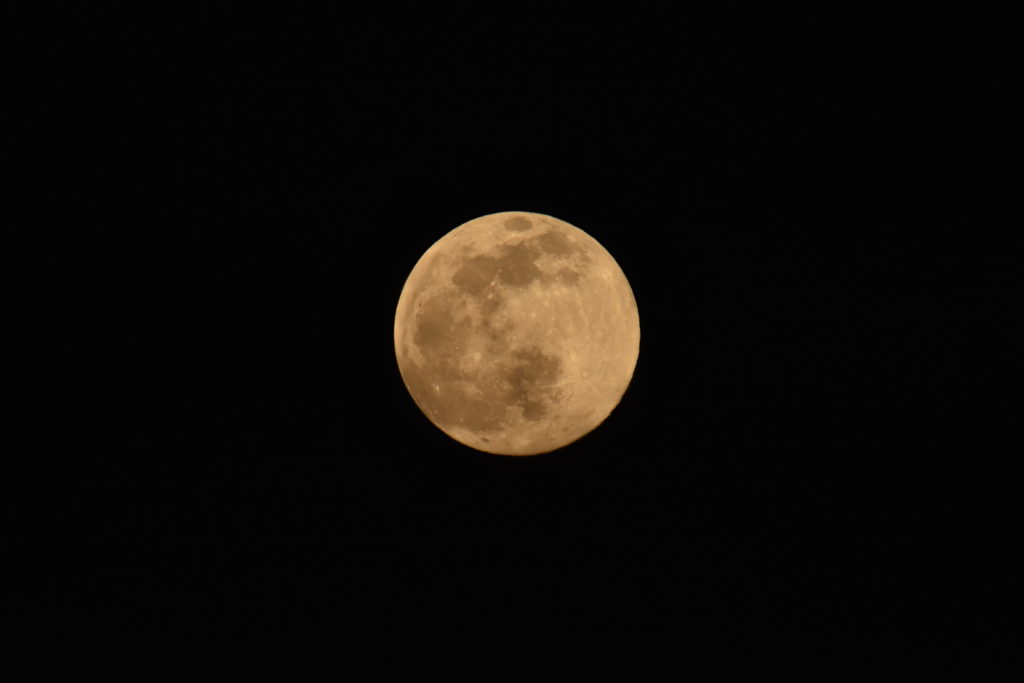 The kids and I hiked through the woods in our backyard this morning, noting more daffodils and finding 24 old tennis and golf balls. We always look for treasure and were thrilled to find a hand full of wild turkey feathers and deer vertebrae. After a quick bath in bleach water, they are now drying in the sun. The mosses and lichens and new grasses are everywhere.
And of course, the deer.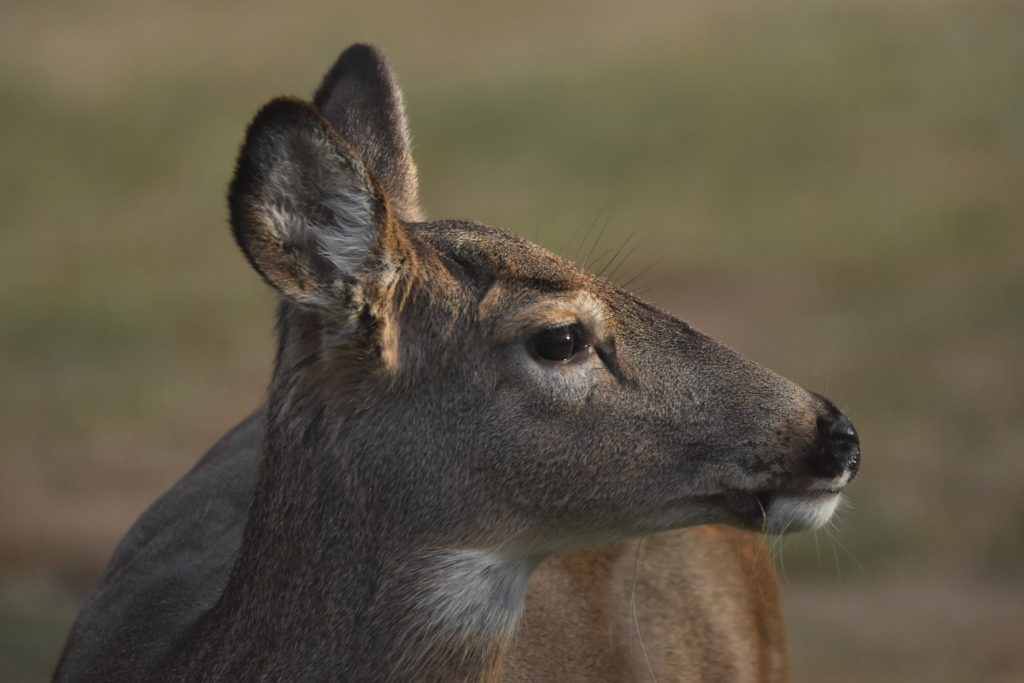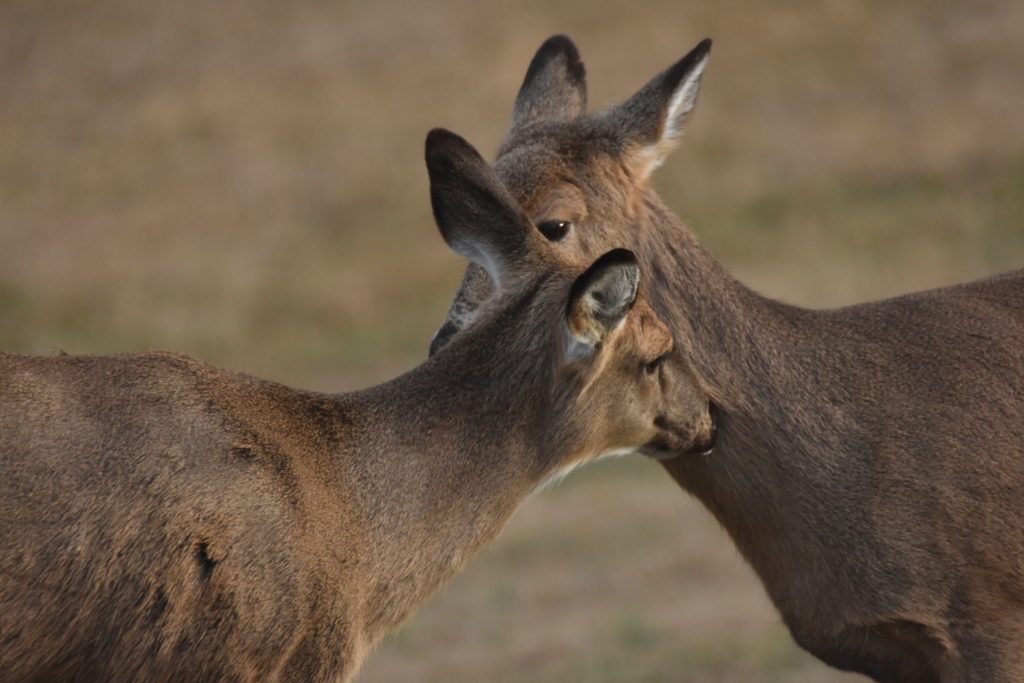 One of these days I'll have enough photos and then Spring will come and I'll see their little ones and take a million more.
I did notice a male deer yesterday with only one antler, so our hike in the woods this morning was spurred with the hope of finding the other. No such luck, but the farmer's pond was beautiful. I'll take this view as another treasure.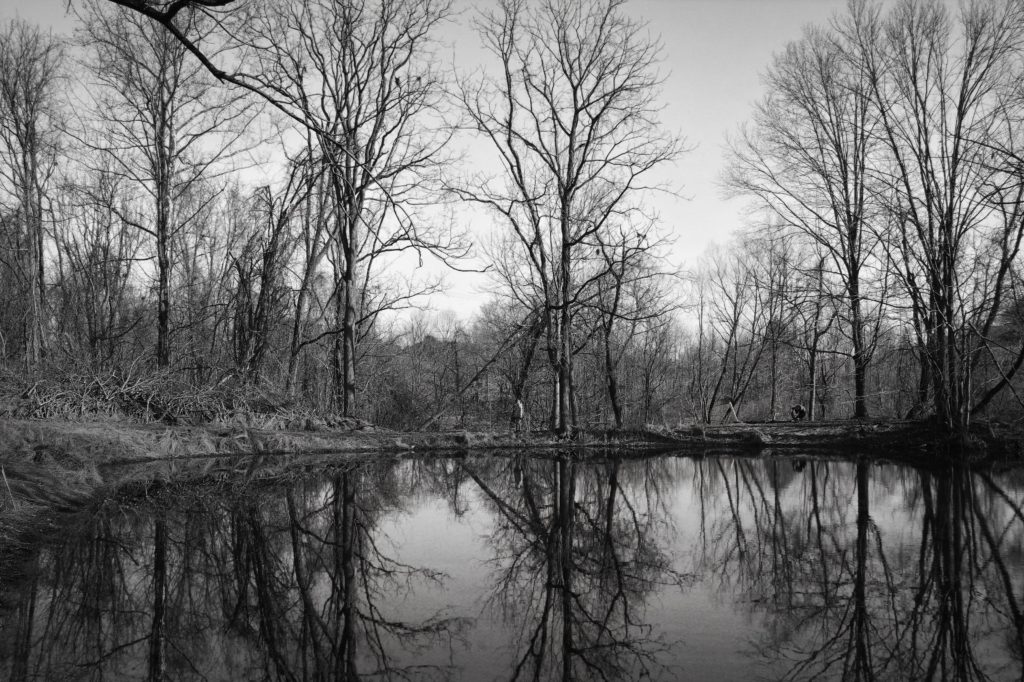 The kids and I will keep looking. Now that we know the antlers are falling, it's a good excuse to go back in the woods.
On Friday, Maryland had five tornadoes touch down, one only about a mile from here. Tore clear through two barns and destroyed a farm. Electricity was out for awhile at my kid's school and a small strip mall nearby. My son noted that Maryland probably hasn't had 5 tornadoes in the past five years, let alone five in one day. True story, I told him, true story.
All of that being said, who knows what the weather will bring this week. Spring-like? Blizzardy winter? Rain and sleet? Ice?
I'd take a nice blizzard, a warm fire, and a good book.
With my camera at the ready for the deer, always.